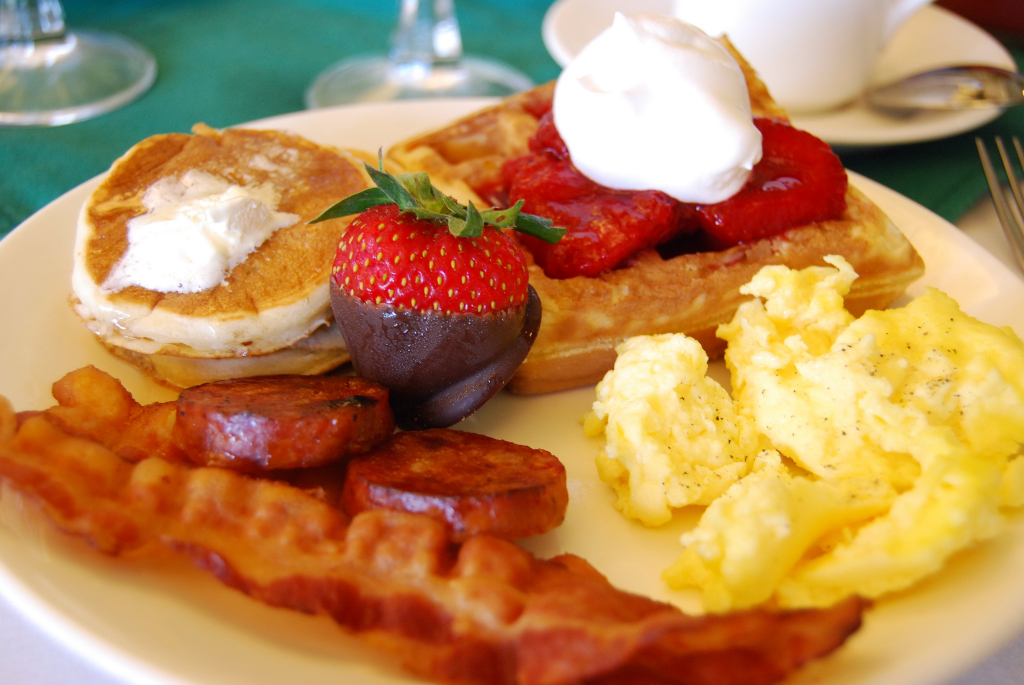 Can't decide what delicious breakfast treat will quiet your rumbling stomach? Luckily, downtown Chicago is full of options ranging from heaping stacks of pancakes to sugar-frosted French toast to hearty omelets, to donuts covered in a sweet goodness that is sure to satisfy any craving.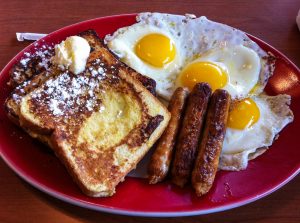 Five Best Breakfast Spots in Downtown Chicago
1. Eggy's Diner
Eggy's Diner is a 1960s style diner that boasts home cooking made with fresh local ingredients. Of course, the menu includes a variety of egg specialty dishes including omelets and skillets. There are still lots of other varieties, including a popular choice, the Crunchy Nutella French Toast. It's French toast with a crunchy bran flake batter, stuffed with Nutella, peanut butter, and banana. Eggy's is open daily for breakfast and lunch.
Location: In Lakeshore East at 333 E. Benton Place, #103.
2. Wildberry Pancakes and Cafe
Wildberry Pancakes and Cafe is open daily for lunch and dinner. They routinely change their menu with seasonal specialties and have a different flavored coffee each week. They serve a variety of specialty pancakes including the popular Signature Berry Bliss pancakes with vanilla anglaise, blackberry coulis, berry mascarpone, and fresh berries.
Location: 130 E. Randolph Street in Prudential Plaza.
3. Eleven City Diner
Eleven City Diner is based on traditional family dining. They serve breakfast all day. All their dishes are available for delivery or carryout. You can build your buttermilk pancakes, Belgian waffles, Challah French toast, or omelets with your favorite toppings. They also include guilt, free of charge, as a menu choice. Eleven City Diner is also open for lunch and dinner.
Location: 1112 S. Wabash Avenue, on 11th Street at Wabash.
4. Pittsfield Cafe
Located in the historic Pittsfield Building, Pittsfield Cafe is a friendly family diner that makes everything fresh in house. They allow you to build your own breakfast combos or choose a "Best of the Best Breakfast" platter ranging from croissant sandwiches to steak and eggs. Pittsfield Cafe is also open for lunch and dinner and serves alcoholic drinks.
Location: 55 E. Washington Street, on Washington Street between Wabash Avenue and Garland Court.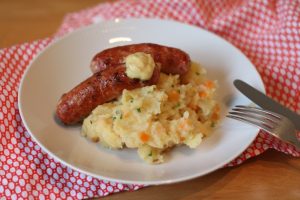 5. Do-Rite Donuts and Chicken
Do-Rite Donuts and Chicken offers breakfast all day and delicious chicken in their West Loop and Streeterville locations. There are dozens of doughnut varieties to try. The flavors change daily. A popular choice is the Bacon and Egg Donut Sandwich.
Location: Do-Rite Donuts and Chicken is located in the West Loop at 181 N. Morgan Street and in Streeterville at 233 E. Erie. Do-Rite Donuts and Coffee is located at 50 W. Randolph Street.
Make sure to include these local favorites on your next trip downtown. You will never get tired or bored with the endless choices for a delicious Chicago breakfast.